Welcome to our store

If you're looking to purchase a Haight Guitar, there are a few available. Norman only builds about 5 guitars a year; mostly custom work. If you'd like to talk to him about building your dream guitar for you, please click on the Contact Us link to the left and send us an email with your phone number and email. Norman will call you and Sharon will email you our design brochure.

---
Your Acoustic Guitar: How to keep your acoustic guitar in great tuneful condition, including tips on working with your favorite luthier. Paperback – December 9, 2015
by Norman D Haight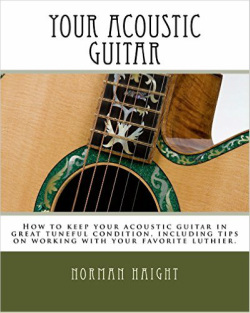 This book is overflowing with pictures and carefully worded instructions for acoustic guitar enthusiasts who want to maintain their guitars in like-new condition and sound quality. Luthier Norman Haight not only tells you what to do, but why and when. He also advises on when it is time to let your luthier take over (i.e. get professional help – for your guitar). This book is designed to be compact enough to easily fit in your guitar case because you'll want to refer to over and over again.
Available at Amazon.com for $9.95
Quick Preview
---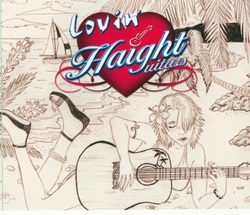 This is a really fun album with an incredible selection of musical styles performed by 11 different artists, all playing instruments made by Norman Haight.
Available at iTunes
for $9.99
---
---